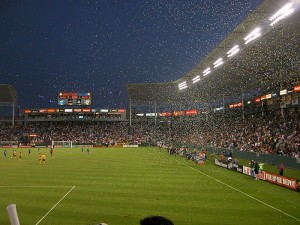 In addition to growing stratification and inequality, declining quality of life for its residents-to the point of making some metropolises wholly unlivable-and the unavoidable aspect of separate and unequal enforcement of the law, one of the benefits of America's embrace of open borders immigration policy is the increasing acceptance of institutionalized discrimination. At least, against those of us who aren't fluent Spanish speakers and don't hail from south of the border.
While we are endlessly regaled with sympathetic media portrayals of men and women who have endured intolerable prejudice simply because they are Mexican-which in most cases is a euphemism for being in this country illegally-we seldom hear of the systemic discrimination found in Mexican society, especially against those with a slightly darker shade of complexion than brown.
This throwback to more unpleasant times has now made its away into one of the largest cities in the United States, thanks in part to an immigration policy that preaches multiculturalism while practicing monoculturalism.  Read the story for yourself on Fox News.