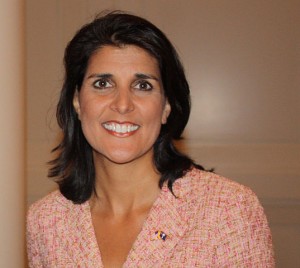 If this President refuses to secure our borders, refuses to protect our citizens from the dangers of illegal immigration, then states have an obligation to take it on ourselves.
-Governor Nikki Haley
It was refreshing to hear some speakers last night who were willing to expose the flagrant disregard for the Constitution exhibited by Barack Obama during his first term in office. Kudos to Governor Haley for using the platform of the Republican National Convention to highlight one of the most important issues of the upcoming election. You can watch  Governor Haley's compelling speech to the RNC  here.