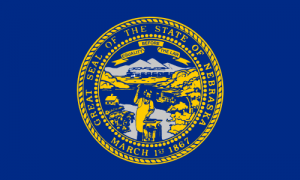 The Omaha World-Herald reports that the citizens of Fremont, Nebraska have instituted a local ordinance to counter illegal aliens living and working in their city.  Similar to a law in Hazleton, Pennsylvania, the ballot-approved law requires renters to get an occupancy license, proving their legal residency, and for all employers to check employee eligibility through the federal E-Verify system.
The municipality has delayed enforcement of the occupancy license until further legal review, but the overall measure enjoys popular support:
(Bob) Warner is the former council member who originally proposed the ordinance in 2008. After the full council rejected it, he helped organize the petition drive that put the proposal on the ballot.

He scoffed at council members' concerns that it might be difficult for Fremont businesses to quickly comply with the new ordinance.

He warned Fremont officials to beware of the situation that now faces Schuyler, Neb., and Colfax County, which on Monday announced an agreement with the U.S. Justice Department to provide bilingual poll workers and Spanish-language election materials because of the large proportion of Hispanic voters in the county.

"They say 65 percent of Schuyler residents can't speak English. That's terrible," Warner said.