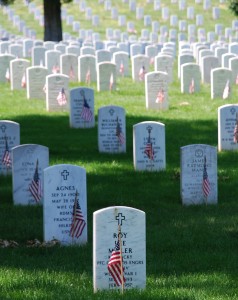 Later today I'll be photographing one of the longest-running Memorial Day parades in the nation. Sponsored by the United War Veterans of Kings County, the Brooklyn Memorial Day Parade is a fitting tribute to those who've made the greatest sacrifice in order to ensure the preservation of our precious liberties. Hopefully, the photos will be online by tomorrow night.
Until then, I highly recommend that you peruse a post by Yid with Lid that puts this commemoration-originally intended to honor fallen Union soldiers in the aftermath of America's bloodiest conflict-into proper perspective.
I would also suggest that you consider honoring the departed through TAPS, an invaluable tragedy assistance program that consoles and helps the family members who are grieving for the loss of someone in uniform that they loved.