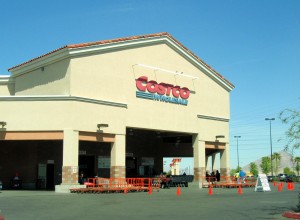 Even though it seems like we have nothing to report these days but discouraging news, e.g. the continuing indifference of the administration and large swathes of Congress to enforcing immigration laws, the mounting body count along our southern border, and the lack of real discussion of immigration limitation and reform among public officials, there is some good news I can report to you today.
Courtesy of my good friend Gayle Kesselman, of New Jersey Citizens for Immigration Control, I've learned that Costco, my favorite warehouse club chain, is participating in e-Verify. As most of you are probably aware, E-Verify is the single most effective tool employers have in ensuring that their work force is comprised of employees who are living in this country legally. Although its use is spreadingwith each day that passes, we still don't have a federal law mandating participation in this program. That's why private employers and corporations that do participate in E-Verify deserve our support.
Drop them a line, and express your gratitude. Although the phrase "corporate citizenship" is thrown around rather cavalierly, it's rare to find a large corporation that actually exercises it in its every day operation, which is why Costco deserves a shout out. Good on them!