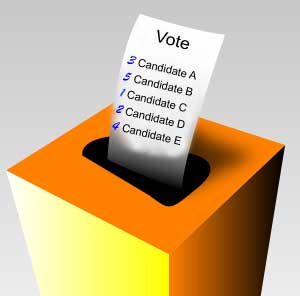 We continue our election series today with a closer examination of yet another congressional race that might have escaped public notice-even among voters in the congressional district in which it's taking place-were it not for the anti-incumbent wave currently surging over the country. The incumbent we're focusing on in this post is the illustrious Sheila Jackson-Lee, who represents the 18th Congressional District in Texas and serves as both a senior whip in the House Democratic Caucus and the whip of the Congressional Black Caucus. Perhaps best known for her breathtakingly dense statements about matters large and small, managing to synthesize, to a rare degree, historical and scientific ignorance, what most commentators don't dwell upon at any length are her shockingly radical stances on immigration policy.
Although almost every member of the CBC espouses the standard, NCLR and LULAC-approved open borders stance, Congresswoman Lee's work on behalf of immigration attorneys, illegal aliens, the entrenched, ruling elite of Mexico, and those looking to exploit the opportunities that come with a United States visa and/or green card, is so extensive and relentless that even in that rather unimpressive legislative caucus she stands out.
You need look no further than her website's page devoted to immigration in order to discern just how far she departs from the views of her African-American constituents. She wants to increase the number of beneficiaries of temporary protected status, an ill-conceived program that acts as a de facto amnesty for large groups of refugees that hail from a specific nation or region, as well as expand family reunification policies, the lynchpin of chain migration, by increasing the number of family-based visas allocated to a rate of nearly one million per year! Don't take my word for it though,read it for yourself. And as if this almost unblemished record of bad ideas weren't enough, Congresswoman Lee also believes that illegal aliens should be eligible for coverage under the recently-enacted health care law, a position she explains with perfect equanimity to a justifiably baffled Greta Van Susteren during her interview On The Record.
The good news is that you can help defeat this woman, who by any objective assessment is one of the most ill-equipped, unqualified individuals currently in the House of Representatives. And the first step to accomplishing the goal of unseating her is visiting the website of John Faulk, who is currently standing against Congresswoman Lee for the 18th District of Texas. Not only does Mr. Faulk oppose amnesty, a position that in itself would recommend his candidacy in this race, he also supports strong employer verification standards and sanctions against those employers who refuse to scrupulously adhere to the law, something that Jackson-Lee has steadfastly opposed during her long tenure in Congress.
The bottom line is that deciding who runs the show on Capitol Hill is ultimately in your hands. Do voters want to return Rep. Jackson-Lee to the halls of Congress, and continue to be insulted by someone who cares more about the citizens of foreign countries than her own constituents? Or do they want to institute real, progressive change that Americans are yearning for in this pivotal election season? We'll find out soon enough.