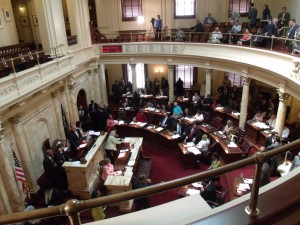 Gayle Kesselman, our good friend from New Jersey Citizens for Immigration Control, has information about an upcoming hearing in New Jersey aimed at pressuring Congress to enact amnesty which will be taking place this Monday.
There will be a hearing on NJ Senate Resolution 61 which urges the US Congress to enact comprehensive immigration reform. The hearing will be on Monday, June 2 at 11 am in Committee Room 7, State House Annex, Trenton. Several NJCIC members will be there to register our opposition to this legislation.
You can watch the proceedings live on the Senate's website.