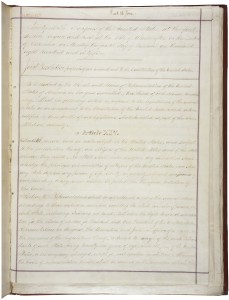 One of the defining features of our society is its strange approach to citizenship. We live in the only major Western nation which operates under a policy of unrestricted jus soli, which means that individuals seeking to acquire American citizenship for their children need only birth them on United States soil in order to do so, even if they have no tangible ties to this country. The absurdity of this situation becomes evident when you realize that nearly 10% of children born in any given year have parents who are illegal aliens.
The fact that this warped approach to citizenship is finally starting to be challenged in the public sphere is an encouraging sign. The Arizona Civil Rights Conference aims to question some of the assumptions underlying birthright citizenship and the dubious historical case for open borders. It will be taking place tomorrow morning at Burke Basic School in Mesa-all of the details can be found here-and I encourage any of our readers who live in that area to attend. For those unable to participate in this event, I would ask you to join the American Unification Movement, which the great American patriot Ted Hayes has brought to my attention.
One of the chief means of undermining this nation's sovereignty is through the distortion and manipulation of its founding documents. Only by correcting these distortions can we begin to return to a true understanding of what it means to be an American.