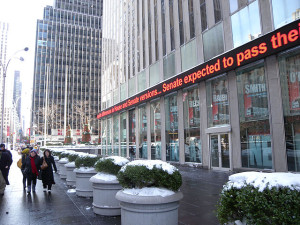 Numbers USA's live-blog of the GOP undercard is up! 
To the extent that Fox's traditionally timid-at least, so far as immigration matters are concerned-news anchors are willing to broach the subject that's on everyone's mind, tomorrow's main event should be worth watching. Numbers USA has posted some pointed questions that I sincerely hope are asked of the candidates on stage to its Twitter account, which will also be live-tweeting during the debate. You can watch it live at 9 PM on the Fox News Channel Thursday.
I'll disclose my own thoughts in the days following.