Kudos to intrepid investigative reporter Sharyl Attkisson for bringing attention to a noble cause. As most of you know, the investigation into the death of Agent Brian Terry at the hands of Mexican narco-insurgents has gone nowhere for nearly the past four years, in no small part due to the obstruction of this administration. Even so, the friends and family of Brian have never stopped speaking out on behalf of justice.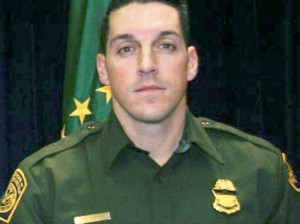 One of the ways they have done so is by establishing the Brian Terry Foundation, which not only spreads awareness of the Obama administration's Fast and Furious gunwalking debacle but helps out those who have been victimized by the failure to secure our nation's borders.
To that end, Erik "Trek" Utrecht will bicycle from his hometown of Flat Rock, Michigan, Brian Terry's hometown, to Bisbee, Arizona-home of the Brian Terry Border Patrol Station-beginning September 15th. You can find more information-including how you can contribute to it-on the Brian Terry Foundation website.