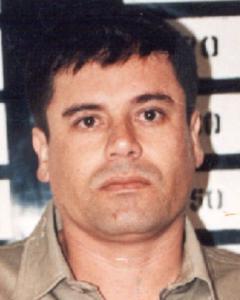 As most of you already know, the elusive head of the Sinaloa Cartel has been arrested in the Mexican city of Mazatlan. The Washington Post has a detailed account of how one of the most notorious international fugitives was apprehended, which is worth reading in its entirety. The immediate question surrounding El Chapo now is, of course, where will he be tried? Many are lobbying in favor of transferring him to American custody, if for no other reason than to avoid a repeat of what occurred the last time he was incarcerated in Mexico.
A more interesting subject-which will probably remain unexplored, unfortunately-is to what extent the Mexican and American governments cooperated with the rise of the Sinaloa Cartel. And just like the Justice Department's stonewalling of investigations into its culpability for Fast and Furious, I doubt this aspect of government malfeasance will receive much media attention in the wake of El Chapo's detainment.
What a shame that is.