Even though the New York Metropolitans is not Major League Baseball's most storied franchise, the team does have its ardent supporters.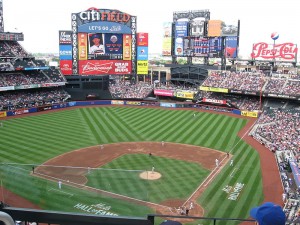 If you happen to be one, or even if you're not but would like to spend a pleasant spring day watching a somewhat professional baseball team play at Citi Field-seen in the photo above-the Mets are offering vouchers for tickets to a game this April to those willing to donate blood at a drive sponsored by the New York Blood Center, which will be held tomorrow morning-starting at 10 A.M.
If you're interested,  you can find all of the details on the New York Mets website.  Hope to see you there!