Most of you are aware of the horrific murder which took the life of independent actor and filmmaker, as well as loving wife and mother, Adrienne Shelly over six years ago. We've chronicled the struggle her widower Andrew Ostroy has waged in order to bring to account the negligent employers who allowed criminal alien Diego Pillco to have access to his family's apartment, which ultimately led to his wife's untimely death.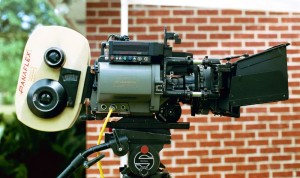 Another cause that Mr. Ostroy has been intimately involved with is promoting the work of young, aspiring female directors. To that end, he created the Adrienne Shelly Foundation, which awards grants that help these filmmakers bring their artistic vision to its intended audience. Today-starting at 5 PM-marks the beginning of a celebrity auction, which runs through December 13th, the proceeds of which will be dedicated to fulfilling the mission of this foundation.
I urge anyone who knows someone interested in film, the arts, or simply giving to a worthwhile cause, to take a look over the foundation's eBay page, which includes some amazing gifts for donors. Including a VIP audience with acclaimed New York folk artist Dar Williams.
Although Adrienne Shelly is no longer with us, her spirit persists, both in the family and friends she loved, and in the beauty of her work, which continues to inspire young artists throughout the world of cinema.