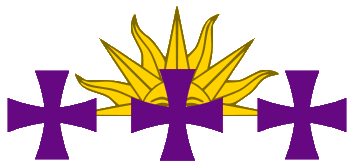 We don't often cover the sporting news at American Rattlesnake, but after Cain Velasquez's decisive victory over mixed martial arts rival Junior Dos Santos yesterday I thought it appropriate to revisit a post from last year where we examined the identity politics behind these fighters' first matchup. Although MMA pioneer and uber-promoter Dana White would like us to believe that the  'Brown Pride' tattoo emblazoned upon this fighter's chest is nothing more than an innocuous expression of ethnic pride-akin to the collective sense of accomplishment felt by those in Little Italy or Chinatown when a native son succeeds on the national stage-you have to wonder if this is truly the case. After all, this tattoo doesn't express "Mexican-American Pride," or even "Mexican Pride," but is instead an explicitly racial affirmation.
Granted, I'm by  no means an expert in the minutiae of MMA, and his explanation of the reasoning behind this marking strikes me as benign as far as it goes-but the inherent double standard of publicly touting the achievements of one race while execrating another for things that might be completely devoid of racial context seems a bit hypocritical, at the very least.
Nonetheless, congratulations to Mr. Velasquez on his victory in a spirited contest. It should be noted that his financial success and surging popularity probably would not exist if his father had decided to remain in his homeland, rather than come to Salinas, California and marry an American woman of Mexican descent. Perhaps Cain Velasquez will find a place on his skin for the phrase "American Pride" during his next tattoo session. If for no other reason than perhaps enlarging his burgeoning fan base. Just a thought.