In the spirit of generosity that characterizes the Christmas season, some residents of Staten Island have decided to start a toy drive for the families who have been impacted by Hurricane Sandy. Details, courtesy of Kelley McCarthy and Dominick Andreana, can be found below.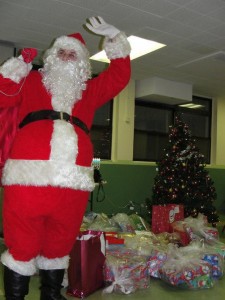 Every holiday season our fellow community member Dominick Andreana hosts a toy drive for underprivileged children in NYC, this year he has shifted focus and is hosting a toy drive and Christmas event for families affected by Hurricane Sandy on Staten Island. If you are interested in donating, please contact Dominick Andreana at nybayareacuzin@aol.com (or on Facebook). Items may also be delivered to Salon Alchemy located on 1463 Hylan Blvd, Si Ny 10305.
Gifts will be distributed by Santa Claus himself on Saturday, December 22nd 2012 between 4pm to 10pm at the Salon Alchemy Christmas Party & Dinner. All families affected by Hurricane Sandy are welcome, the more the merrier!Thank you & Happy Holidays!
Saturday, December 22nd, 2012, from 4-10PM at Salon Alchemy we will be having a Christmas event where Santa Claus will be handing out toys to the children affected by Hurricane Sandy. You can drop off donations at the salon or text me and I will do pick ups. 347-522-930. Please spread the word to those affected families. Thank you. 
h/t Kelley McCarthy