On the heels of this month's Libertyfest, the folks in the liberty movement are holding another festival which will spread the message of individual liberty while at the same time benefiting some great charities. Scheduled speakers/performers include Tatiana Moroz-seen below-and Jordan Page, as well as acclaimed Austrian theorist and economist Robert Murphy.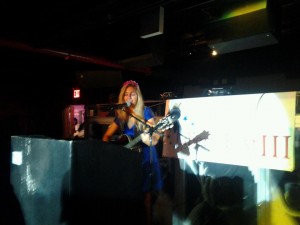 The details for the Music City Liberty Fest can be found below: 
The location chosen for the Music City Liberty Fest is:
Marathon Music Works
1402 Clinton Street
Nashville, TN 37203
(615) 891-1781
For more information or to purchase tickets to this event visit Music City Liberty Fest. 
Call or Visit:
Box Office: Weekdays 12pm-1pm
By Phone: 1-877-4-FLY-TIX

$10 minimum donation
$7 for college students/Military/vets
The Music City Liberty Fest is proud to feature a wide variety of musical artists and educational speakers. Here's the list so far, but it's always growing, so we urge you to visit our Facebook page regularly for the most current information.