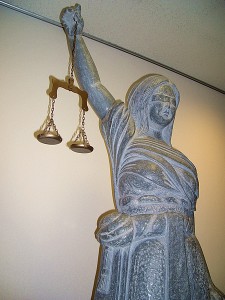 More than three months after Barack Obama abrogated the legislative powers granted to Congress by implementing an unconstitutional nationwide amnesty, the men and women who put themselves in the line of fire in order to protect this nation's sovereignty have decided to challenge  this administration's illegal usurpation of power in court. The lawsuit by filed by 10 ICE agents against Janet Napolitano and John Morton symbolizes the contempt the current occupant of the White House-and by extension, his chief deputies-have for the rule of law.
The fact that chief of staff for ICE Director John Morton has been sidelined in response to a lawsuit by male employees of the immigration agency who've experienced systemic discrimination shouldn't come as a surprise to anyone who's familiar with the way Obama & Co. operate. A good primer is Katie Pavlich's book about Fast and Furious, which exposes how deceit, evasion, and obstruction of justice reach all the way from the U.S. Attorney's Office in Arizona, to the corridors of the Department of Justice.
Kudos to Chris Crane and the ICE agents who have taken a stand against the arbitrary tyranny of an unchecked executive branch, as well as the governors in states across the country, from Mississippi, to Nebraska, to the great state of Arizona, which have defended the interests of American citizens, a group that has become increasingly marginalized by this country's two main political parties.