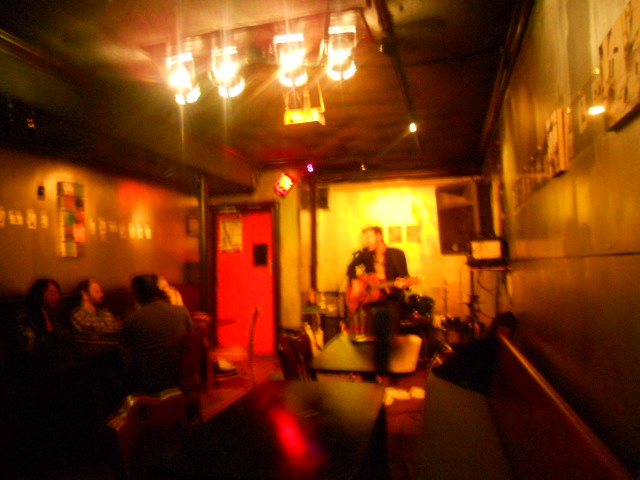 Lots of interesting stories to cover as 2011 winds down, including a lighthearted anecdote involving the U.S. Border Patrol rescuing a wayward, surfing Santa Claus. However, since it's Christmas Eve we thought a little relaxation and merriment were in order. To that end, this post will provide all of the country music fans with something to listen to over the Christmas weekend. A few months ago I attended the Brooklyn Country Hoedown at Freddy's Bar, which was one of the few venues where I got to see live country music performed this year. 
The first performer, who you see above, was Seth Kessel, a musician who performs mostly original material and the occasional traditional country standard.
He was followed by Nikki Sue and the Bad News, which is more of an alternative country band.
The headliner was a fantastic group I've had the pleasure of seeing several times, a great Americana band called the Doc Marshalls. They'll be releasing their third album, Look Out Compadre, in 2012. Having listened to the first two, I highly recommend checking this one out when it finally drops.
Here's a sample from their earlier work: