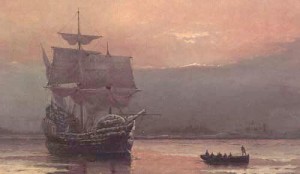 A bipartisan coalition of state senators from Massachusetts is working on a bill that has a raft of tough immigration enforcement measures, including a provision that would eliminate the ability of illegal aliens to partake of the bounty of public housing subsidized by the Commonwealth of Massachusetts, i.e. American taxpayers. The most famous beneficiary of this particular type of welfare is, of course, related to President Obama himself, as I've detailed in the past. 
Unfortunately, the components of this bill dealing with the distribution of DMV licenses to dangerous, illegal drivers is much too weak in its current form, especially when the havoc wreaked by illegal aliens on the road has been amply documented. Hopefully, as this bill progresses through the state legislature it will require more of potential car owners than an Individual Tax Identification Number, which can and is often used by illegal aliens who reside in this country. Still, this initiative is worth following, especially when the state's governor is so horribly misguided on this issue. 
A first step in the right direction of immigration enforcement? Working across party lines to protect the lives and livelihoods of American citizens? Finally, something to praise about politics in the Bay State.