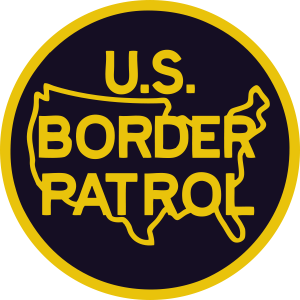 Those of you who have been following the deteriorating situation on our southern border for the past few years-and I think most of this site's readers can be included in that category-probably remember the harrowing trials faced by Border Patrol agents Ignacio Ramos and Jose Compeon. These two courageous law enforcement officers were unjustly prosecuted by a federal government intent on placating the Mexican government rather than ensuring the security of its own citizens.

You can find all of the details relating to their prosecution, incarceration and the eventual commutation of their sentence, on the Internet. I myself remember attending a screening at the Helen Mills Theater of the remarkable documentary Border, which also served as a fund raiser for these men's legal defense fund.
Little did I know that only a few short years later, I would be recounting the tale of another Border Patrol agent who faces an equally unjust prison sentence for merely doing his job effectively. As former San Diego Mayor and current talk radio host Rodger Hedgecock explains in his column for Human Events, Jesus Diaz is now facing down a potential prison sentence of 35 years for apprehending  violent drug smugglers who were entering this country illegally.
His sentence dovetails with a long pattern of administration indifference to policing the border, including efforts to deter agents from making any arrests of illegal aliens. It also reflects the misplaced priorities of the federal government, which has made of fetish of appeasing Mexico-a nation that violates our sovereignty with impunity-while hanging our nation's ICE and Border Patrol agents out to dry. The case of Jesus Diaz needs to be broadcast around the nation in order to ensure that the injustice done to agents Compeon and Ramos is not repeated.