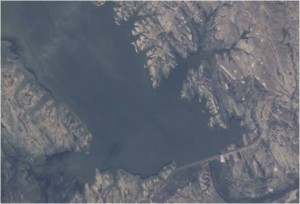 In news that harkens back to the  grisly murder of American citizen David Hartley, Mexican marines killed 13 members of the Zetas drug cartel earlier this week. As reported by the Daily News, the gun battle between   Mexican naval forces and the gang that has murdered innocent American citizens took place on Lake Falcon, which is part of both Texas and Mexico.
Even as the Obama administration bends over backwards to placate the Mexican government, and ram through its deeply unpopular scheme to grant amnesty to millions of illegal aliens-most of whom hail from Mexico-the pleas of Tiffany Hartley, the widow of the man slain by Zetas gun-men, go unheard by the White House, something that hasn't gone unnoticed in Congress. 
The misplaced priorities of President Obama with regard to the subjects of immigration enforcement and border security continue to astound and baffle an American public that wants its government to crack down on the lawlessness and anarchy spilling over into our country. Although I doubt he'll deign to listen to the demands of Tiffany Hartley or the congressmen from Texas-a state he thinks of merely as a staging prop for his re-election campaign-the rest of us should take their words to heart. The rampant violence devouring Mexico does not stop at the water's edge.