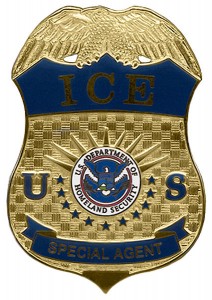 That's the title given to an update to the NRO blog The Corner which records the startling news that enforcing our immigration laws, instead of allowing illegal and criminal aliens to flout them at will, actually cuts down on illegal immigration, not to mention the subsidiary problems that arise from this endemic problem.
Of course, you wouldn't know that if you simply looked at the highly misleading title of the study just released by the Migration Policy Institute, which purports to analyze the impact of 287(g) on local communities that have opted into this program. That's why the Mark Krikorian post-link provided above-is so helpful in understanding just how much this part of our immigration apprehension and detention system has done to thwart illegality and restore some semblance of integrity to federal immigration enforcement.
For a more comprehensive view of what this study means, check out your local newspaper or television station. Just kidding! Read this fantastic analysis of the report by Jessica Vaughn of the Center for Immigration Studies.