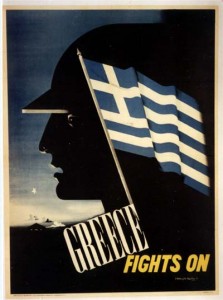 It turns out that the U.S. is not the only country worried about the lax security and enforcement mechanisms at its borders. Like dozens of other nation-states and regional entities both in Europe and elsewhere, the Greek government has now realized that having an unprotected border can endanger its citizens, and would-be migrants, in manifold ways.
My favorite part of this story is the explicit admission by the Citizen Protection Minister-don't you wish we had one of those here-that the barrier being constructed between his nation and Turkey is almost identical to the much-maligned yet incomplete fence between the United States and our neighbor to the south.
Papoutsis said the land barrier would be like the one erected by the United States along parts of its border with Mexico.
I believe the upshot of this story is that fences do work, even if they do not constitute a panacea in and of themselves, a straw man argument that even the most forceful advocates of immigration enforcement have never postulated.
That being said, a fence has never hurt anyone, contrary to the bleatings of open borders enthusiasts the world over.