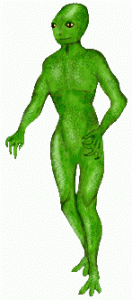 In yet another move that brings discredit to what should be a creditable organization, the Diversity Committee of the Society of Professional Journalists has decided that the technically accurate, descriptive term for people who are not legally permitted to remain in this country should be verboten.
The most laughable aspect of this edict is the assertion that by labeling someone an "illegal alien" a journalist or editor is assuming the role of a jurist. Merely reporting the facts turns you into an EOIR judge, evidently. Curiously, we haven't yet seen a ruling advising reporters on the real estate beat to stop using the phrase "foreclosed homes," or those on the crime beat to cease referring to indicted criminals as "indicted." Perhaps that's in the offing, although I doubt a decision that ridiculous would be made with regard to a subject that doesn't bite into the fourth estate's pocketbook. 
It looks like selective political correctness to me, but you can judge for yourselves.