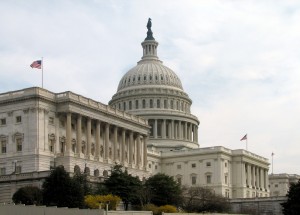 While Senate Majority Leader Harry Reid, as predicted here and on Twitter by Mickey Kaus, attempted to forestall the vote, Senate Republicans rejected the move and will now vote on cloture for the first Dream Act bill approximately an hour from now, according to Numbers USA.
 That's why you need to call those senators listed in the previous update RIGHT NOW! You are the only people who will be able to stop amnesty before it's too late! Don't be fooled, Digger's Realm is absolutely right. This is the last obstacle Harry Reid and his many amnesty supporters face before victory for them and misery for American citizens. 
YOU ARE THE PEOPLE! But even more importantly, you're the American people and need to make that fact apparent to the members of the United States Senate, who are evidently not aware of it or confused on that point. Go to it, folks!