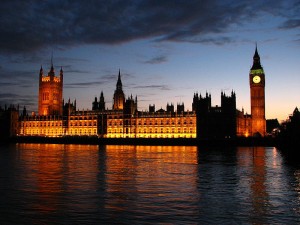 I have to preface this post by admitting that I'm not the greatest admirer of Paul Mulshine, long-time columnist for the Newark Star-Ledger. However, he penned a Thanksgiving Day column that caught my eye because it addresses many of the same issues you've seen tackled on this site.
The title, of course, is sarcastic, but beneath the veneer of caustic humor is the reality of a world created to minimize the freedoms you enjoy as a citizen while maximizing the liberties and opportunities of people whose way of life is antithetical to everything you believe in. In the example provided by Mulshine, the United Kingdom is being gradually erased as imported Islamists exercise dominion over native Englishmen and women, who can no longer exercise their free will. But as he points out in his column, the same problems could soon be facing the United States if open borders politicians-such as Governor Christie-have their way. 
Check out the column, it's one of the few written by Mulshine in recent years that I find myself in full agreement with.