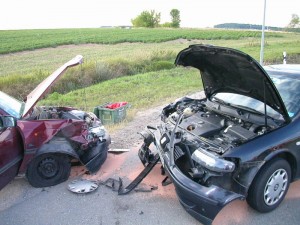 Once again, the need for laws such as SB 1070, as well as crime suppression and work site raids,  has become abundantly clear. The latest example of why allowing local law enforcement to detain suspected illegal aliens is necessary comes in the form of a police investigation that led to the unraveling of a human smuggling network operating out of Arizona. The fact that there are Mexican crime lords operating human smuggling rings out of American cities should no longer come as a surprise to anyone who's been paying even minimal attention to the news over the past decade. In fact, the link between human trafficking, drug smuggling, and assorted criminal activities that originate in Mexico is so transparent that it constituted an important subplot on the critically acclaimed Showtime series Weeds several seasons ago. 
Thankfully, more and more Americans are waking up to the gravity of this problem, which not only imperils the lives of its immediate victims, i.e. the people being smuggled into the country under hazardous conditions, but endangers the lives and security of countless Americans who are exposed to these illegal aliens once they enter the country-often in sub-standard vehicles driven recklessly by unlicensed, illegal drivers. Although the true cost of open borders can't be tallied, there are those who try to calculate the damage. 
These arrests in Arizona merely serve to illustrate the scope of the problem, which increases with every day that the federal government shirks its responsibility to enforce the law.