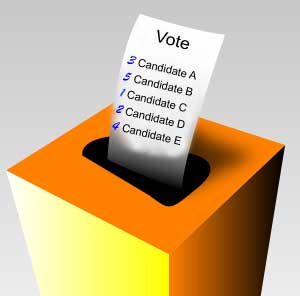 Our election series proceeds today with a focus on the North Carolina's 4th Congressional District, currently represented by Congressman David Price. Rep. Price was first elected to represent this district in 1986, and served until his eventual defeat by a weak Republican candidate carried into office on the wave of the Republican Revolution in 1994.

After routing his successor in their 1996 rematch, Price has held onto his seat in subsequent elections by ever-increasing margins. Like 1994, however, this election cycle presents a host of challenges for the entrenched incumbent, and he has seen his presumptive lead in this race gradually dwindle to the point where many political analysts see the potential for an upset in this race.
Although the possibility of this seat-which includes the liberal bastions of Durham and Chapel Hill- changing hands is still unlikely, the fact that many people are even raising that possibility bespeaks the gravity of the situation House Democrats currently find themselves enmeshed in. And one of the chief reasons for their unpopularity-although this goes largely unmentioned by the solons in the chattering class-is their affiliation with a President whose views on immigration are completely at variance with most of this country's electorate. Representative Price is emblematic of this problem, since it can be argued that he has the single worst record of any white, Southern Democrat-a politician that used to be commonly characterized as a yellow dog Democrat-east of Austin on immigration matters.
Not only does Price unflinchingly back amnesty, although he prefers to employ the commonly used euphemism "pathway to citizenship," he shamefully denounces anyone who attempts to point out that his support for open borders damages his constituents and their collective quality of life. One of the people who is trying to hold Congressman Price to account for his past actions and statements on this issue is Dr. B.J. Lawson, who has a superb takedown of his opponent on his website.
Everyone who lives in North Carolina's 4th Congressional District and is concerned about the deleterious impact massive, unskilled immigration has had on their state knows what to do when they cast their ballots this coming tuesday. I've given you the information you need to make an informed decision, now use it!