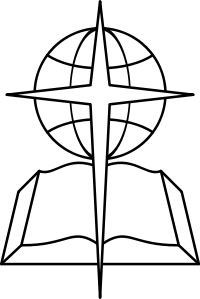 One of the biggest misconceptions in the debate over our nation's immigration policy is the notion that in order to be a good Christian or a decent Jew you need to support a policy of open borders in perpetuity. Although the link between a partisan political agenda and belief in the scriptural teachings of a given religion might be hard to discern for most neutral observers, the vast majority of the religious establishment in this country has nevertheless made this connection a focal point of their vocations.
Whether it's a United Methodist Church in Chicago sheltering the noxious illegal alien Elvira Arellano,  the Roman Catholic Church's seemingly implacable quest to foist amnesty upon a resistant American public, despite its utterly discredited leadership, or the Progress by Pesach campaign launched by liberal rabbinical leaders in this country, there would appear to be unanimity among America's clerical and rabbinical hierarchy on the topic of immigration. 
I broach this subject now because of a fascinating discussion I recently had on Facebook with Professor Carol M. Swain, the brilliant conservative immigration enforcement activist and political science professor from Vanderbilt University. She obliquely alluded to some comments made by Richard D. Land, the president of the Southern Baptist Convention's Ethics & Religious Liberty Commission-whose logo is reproduced above-with which she vehemently disagreed. I could only assume that these comments were related to Mr. Land's vocal support for amnesty legislation. 
Although the discrepancy between the views of religious leaders and their congregants, re: immigration, has been empirically demonstrated by respected pollsters, there is still a tendency among the public to defer to men and women of the cloth when they begin to expound upon our obligation to the "pilgrim" or "refugee." This is an egregious error in judgment, in my opinion.
Despite the fact that the Lutheran Church is now often associated with liberal causes-such as the sanctuary movement revived by open borders advocates masquerading as pastors-this reverend makes one of the more compelling, persuasive Christian arguments in opposition to the movement aiding illegal aliens living in this country. And as hard as it may be to conceive of, there are other voices that dissent from the current orthodoxy, as this essay by Mark Tooley, President of the Institute on Religion and Democracy, demonstrates.
The notion that Judaism or Christianity are synonymous with a specific immigration policy advocated by liberal political figures with religious facades is simply false. The more people expose the fallacies in this way of thinking the closer we'll be to having a real examination of the problems that porous borders and weak interior immigration enforcement pose to our country. The leaders of the Southern Baptist Convention and the United States Conference of Catholic Bishops are on the wrong track, and they need to be told so by their flock. Unfettered immigration and indifference to criminal behavior are not Christian values, and no one should be deceived into believing they are.