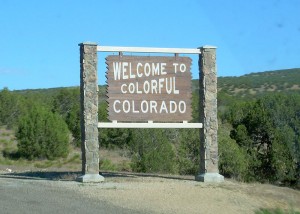 You'll very rarely see me praise the Wall Street Journal-at least, when it comes to that paper's stance on immigration issues-but I have to single out one of its better writers, John Fund, for a thoughtful column in Opinion Journal today, which calls on Tom Tancredo to withdraw his third-party bid for the governorship of Colorado.
As those of you who have followed my previous coverage of this issue might have been  aware of, former Congressman Tancredo has jumped into the race as the Constitution Party's nominee for governor of  Colorado, ostensibly due to the deficiencies of what were then the two Republican contestants. However, now that the most ethically questionable nominee, former congressman Scott Mcinnis, has been defeated, the utility of Tancredo's third party bid is open to debate. On the Democratic side of the ledger, we have the former Denver mayor John Hickenlooper, who is already on record as opposing SB 1070, while the GOP is running Dan Maes, whose public stance on illegal aliens is significantly better but who has a poor track record on immigration issues.
I won't hesitate in praising Tom Tancredo's work as a member of Congress, work that did more to thwart the scheme of former President Bush and DHS Secretary Michael Chertoff to enact amnesty than probably any other single individual working on our behalf at the time. But to persist in this quixotic bid for office-after the seemingly endless intraparty warfare has already taken a toll on the eventual nominee-even if it means a pro-amnesty, anti-enforcement candidate assumes office next year, is simply an act of political opportunism and self-aggrandizement.
If Tom Tancredo truly cares about seeing the border enforced-and his entire career has been predicated upon that principle-then he'll reconsider his decision to enter the gubernatorial race as a third party candidate, and potential spoiler.